Blog post
Our featured Post
Posted by:admin, January - 22 - 2013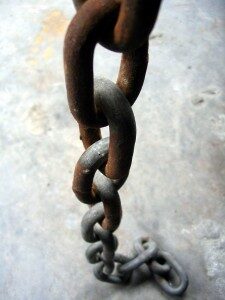 Are there people on your team who just cannot seem to get with it?
Are you wondering how you went wrong when the hire seemed so right?
Do you know where to look first to discover the path to ignite them, fire them up…before the dreaded firing discussion has to happen?
Early in my career, I was mentored to look at myself first before pointing the finger at an employee. As a young eager manager, this was a tough pill to swallow at times. So I had to ask myself a few questions before I could be sure it was my hire's fault and not my own.
What do I really want from my employee?
Is my objective realistic?
Are they telling me something I don't want to face…something I truly need to consider?
Did I explain what I want in terms they understand, their words?
Did I ask them to give it back to me…what they understood me to say?
Did I set them up for success?
If I was a rock star and nailed it, then I asked myself a few more questions.
Do they really have what it takes to meet the objective or am I into wishful thinking?
If they don't have what it takes, can they be trained or mentored?
If they don't have what it takes or cannot be easily trained or mentored, can they be successful elsewhere in the company?
If they can't be successful elsewhere, how can they be released with dignity and grace?
Remember, how you treat even a non-performing employee tells the ones you want to keep how you will treat them. Eyes are on you and what you do with what seems impossible can translate ultimately to your wallet. Inspiration can come from the most unlikely places and events…start being that place!