Blog post
Our featured Post
Posted by:admin, January - 22 - 2013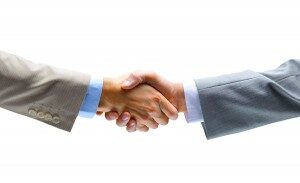 Let's face it. Sales are hard earned these days. So, what if we flip things around…from the sales cycle of pursuit to the buy cycle of winning?
Selling is a lot like courting. To make it simple, consider your high school days. Imagine three 16 year olds: Bob, Jake and Rachel. Bob and Jake want to date Rachel who has no clue either exists in this world.
Bob's Play
Bob has lots of competitive advantages. He is well positioned and branded. Bob makes sure he drives up to Rachel in his BMW and walks up in his designer clothes. He strikes up a conversation ensuring he mentions he is either going to Harvard or Yale…and "Oh, so sorry to go. As the quarterback, I need to get to practice now." In a quick few moments, Bob let Rachel know he was the best of the guys available.
Jake's Play
Jake doesn't have two dimes to rub together. He notices that some of his buddies know Rachel's friends, so he starts asking questions. He also notices Rachel's name in the school paper as lead player on the soccer team. Jake bumps into her in the hall with a brief introduction and then shows up to her soccer game. From her friends he learns that her favorite flower is a pink rose and favorite color is blue. Rachel scores the winning point…and later receives a congratulatory note from Jake with a pink rose in a blue vase.
Rachel's Choice
Rachel dates one of the boys, Bob and Jake. Ultimately, although Bob had distinct advantages, she chose Jake…because of how his actions made her feel. Sound corny? Not so much when it comes to closing deals in tough competitive bids. Zig Ziglar so rightly once said, "People don't buy for logical reasons. They buy for emotional reasons."
If we encourage our prospects to lead the buy cycle, all about them, their needs, instead of pushing the sales cycle, all about us, we win more and more often.