TESTIMONIALS
What Victoria's Fans are saying
Little acts of Kindness create great impact for the recipient!
Meshell R. Baker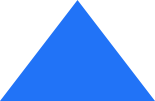 I have the distinct pleasure of knowing and working with Victoria for several years now. Victoria exudes professionalism and is one of the most caring people I have had the pleasure to know.

Victoria is an incredible catalyst through directed change and business success. Her extensive experience and knowledge are phenomenal assets in her unique ability to size up circumstances and

Working with Victoria exposed my business to its highest potential for profitability and working sustainability. She zeroes in on what is working and what is folly.

Victoria possesses a rare, authentic, and laser-like clarity in reading motives, desires and missing pieces in a leader's outlook. You'll wonder if she can read minds.

I highly recommend Victoria Winburne. She has an amazing talent to inspire leaders using out-of-the-box thinking. Victoria empowers you, advocates for your aspirations, stays with you,

Victoria Winburne studied at World Coach Institute, at which I served as one of her Instructors.I found her to be skillful and innately sensitive in her ability to Coach both within her niche and outside of it.

Victoria Winburne is a seasoned business coach with the experience and passion to get you real results. I had the pleasure of sitting down with Victoria for my first session

Victoria knows how to go from high-level strategizing to grass roots application quickly. She does not just focus on revenue. She also focuses on profits and return on investment.