TESTIMONIALS
What Victoria's Fans are saying
Little acts of Kindness create great impact for the recipient!
Meshell R. Baker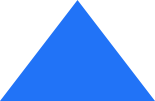 Victoria is one of those unique individuals that define quality customer care. She has brought many resources to us that have helped us improve our treasury management significantly.

Victoria understands the business management complexities faced by CEOs and CFOs. She poses a true commitment to helping her clients strategically grow.

I have known Victoria for a number of years and have always appreciated her insights. She is skilled at helping executives and business owners successfully navigate the many issues

It is with great pleasure that I am writing this recommendation for Victoria Winburne. I worked with her over several years, when she was a Wealth Management Consultant at Wells Fargo.

Victoria is a phenomenal talent at building teams, facilating partnerships, and coaching others in how to improve their respective skills. She also works harder than most any other partners with whom I have worked.

Victoria has been an inspiration to me in understanding my needs and what motivates me. Her coaching skills are outstanding. She will be a friend and mentor for life once you work with her.

Victoria has a valueable and unique perspective for Founder CEO's. She takes a holistic approach considering personal values, business and personal goals, relationships and

Victoria's ability for business development is focused on client needs. She uses her superb listening skills to uncover pain points and recommends the appropriate solutions.