Who is Victoria?
Victoria Winburne is a known advocate for small to mid-sized businesses and principal of FounderCEOs. She has an uncanny ability to get to the heart of the sticky business issues that often plague privately-held businesses so that owners can quickly gain fresh insight and momentum.
Victoria has owned and ramped up her own businesses. She knows how tough and rewarding it is. She knows the highs and lows of business ownership.
As a business strategist in 2005, Victoria helped mid-sized companies access capital via commercial banking. She gained a keen appreciation for the unique challenges of founders, those who created companies. Victoria discovered founders think more like shareholders, invested in the long term, willing to do whatever it takes. Incredibly courageous and loyal, one seasoned founder commented, "Founder CEOs put everything on the line and one example is the personal guarantee we put behind our business loans. Our employees have no idea that we commit in this way so everyone can pay their mortgages…and that is how we want it."
Owners yearn for greater control and impact over their business outcomes.
Founders dream of a life where their business and personal lives are balanced. A business is supposed to support a life, not visa versa. In 2011, Victoria developed the beginnings of FounderCEOs, a business that advocates and brings new momentum for business owners resulting in more control and impact towards their highest aspirations. Today she feels her work is a mission. As the foundation of our economy, Victoria often says, "What's good for business owners is good for us all. Give them your business, your support and your appreciation."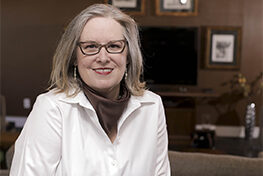 MY WHY
In the fall of 2008 when Lehman Brothers failed, I was a professional in the financial industry supporting founders as they grappled with a severe market crisis. It was a time where there was no good news. As a mother I could not stand by and do nothing. My children were growing up in this country and it was in crisis.

What could one person out of 7 billion achieve during such a crisis? As my team met with economists each week, it hit me that the small to mid-sized businesses hire most of our nation's employees, not the large publicly-held companies. Founders have vast, rich networks. Help one founder and the ripple effect flows to many. Through their employees they drive the GDP, the engine in our economy. As a result, I buy from founders, I refer to them and I coach them.


MY ASPIRATIONS
My daily goal is to team with founders to achieve their highest aspirations.